Mało czasu ostatnio na malowanie mam, a przynajmniej na malowanie swoich figurek. Mimo wszystko jedna udało mi się go trochę wygospodarować i w ramach terenokreacji wykonałem bagno.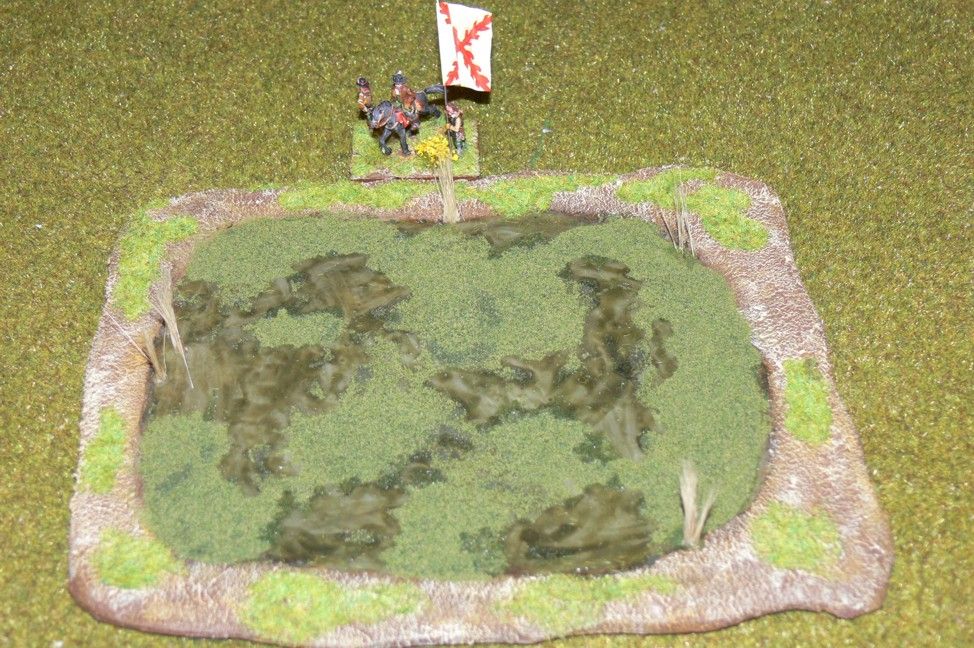 Na pierwszy rzut oka wygląda niepozornie. Ale nie jest to zwykłe bagno. To bagno to początek nowego dzieła, wyznacza kierunek i oświetla cel. A celem jest rzeka.
A samo bagienko zrobiłem w sumie testowo, żeby wypróbować czy pianka kapa, z której robię inne makiety, po zdjęciu jednej warstwy kartonu, nie będzie się odkształcała po wpływem kleju i farb. Jak się okazało całość dalej jest płaska i idealnie przylega do stołu.